Listen:
Middle Age Can Be Your Best Age – Find Life's Sweet Spot Amidst the Chaos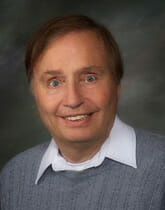 Podcast: Play in new window | Download
Wouldn't it be great to move from overwhelmed, passive and out-of-control to empowered, fully engaged and purposeful, even in the face of chaos? Tranquility expert Dr. Peter Bortens explains why it is within your power to bring tranquility, purpose and genuine satisfaction into your life by defining and entering into your very own unique sweet spot. Discover the three fundamental principles for an exceptional life–achieving your goals while feeling joyful, carefree and light. Learn six essential strategies to balance your life and connect with your highest self. Host Roy Richards suggests five promises to make yourself in order to create the new improved version of you.