Listen:
Middle Age Can Be Your Best Age – Resolutions Are for Losers–Here's a Better Way!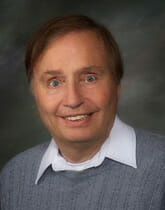 Podcast: Play in new window | Download
If on New Year's Day, you didn't resolve to lose 20 pounds, eat fewer sweets or be nicer to your in-laws, personal motivational coach Andro Donovan has two words for you: "Well done!" She adds, "New Year's Resolutions are a superficial route, most likely short lived, then abandoned or broken." Tune in to discover a better way, steering gently away from what doesn't work in the direction you want to go. No harsh, unrealistic deadlines and no self-incrimination if precise targets are not met. Learn Andro's 'top tips'  to avoid resolution disappointment and her 3-step process to define, then achieve real purpose, joy and fulfillment in life's second half.  Host Roy Richards presents his like-magic road map to take you from 'stuck on neutral' to the middle age of your dreams.