Listen:
Middle Age Can Be Your Best Age – Turn to Pot for Pain and Get Hired for the Job of Your Dreams!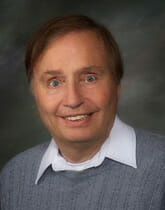 Podcast: Play in new window | Download
Sick and tired of fighting pain with powerful, addictive pharmaceutical drugs like morphine? Cannabis expert Frank Shamrock explains why you and I should join thousands of middle aged and older Americans who are turning to marijuana for relief from aches and pain. Discover beneficial ways to access cannabis other than smoking weed and why it's a myth that taking marijuana inevitably leads to hard drugs like heroin or meth. Learn why marijuana has fewer side effects than most prescription pain-killers and how it has aided recovery from dreaded diseases like cancer. Explore trends in state and federal marijuana laws, and where and when you can consume pot without fear of arrest. How safe is your job and are you happy in it? Best-selling job search author Martin Yate covers all the basics of midlife job change from preparing your resume, getting it into the right hands, acing the interview, negotiating the best terms and overcoming age discrimination.
Host: Roy Richards