Listen:
Middle Age Can Be Your Best Age – Is It Time to Take an Inner Selfie?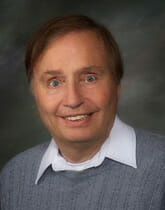 Podcast: Play in new window | Download
From the Pope and the President to ordinary folks, everybody these days loves a 'selfie'–a photo we take of ourselves. As a creative variation on the theme, inspirational authors
Roe and Don Polczynski, Jr.
suggest pausing long enough to snap an '
inner-selfie,' 
a crystal clear vision of the total person you are today, your
true potential
and and the preferred pathway to an 
ideal tomorrow.
Learn why so many of us plod through middle age underselling ourselves, accepting others' definitions of our limitations and have at best a foggy notion of our mission and ultimate life goals. Discover how to break free once and for all from negative misconceptions so you can appreciate your true value and begin living life out-loud, up to your full potential. From third grade through senior high, so many of our sons and daughters suffer from a primal fear of 
taking tests
. Dedicated teacher and children's book author
Heather Arabadjis
 suggests ways we parents and grandparents can help alleviate childhood test-taking stress along 
'inside tips'
you can pass along to a young family member about to take a state-required Common Core exam or the SAT or ACT exam to get into college.