Listen:
Middle Age Can Be Your Best Age – Financing Retirement Is Not "Do-It-Yourself" Project–But Get Started Now!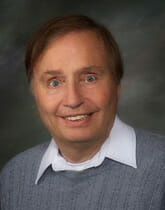 Podcast: Play in new window | Download
A 2014 survey revealed that 60% of today's Americans have less than $25,000 saved and invested for retirement! Add in Social Security and you might get you through the first six months, but how about those remaining 20 to 30 post-retirement years without a paycheck? Regardless of age, esteemed author and retirement expert Rodger Friedman advises you right now to first formulate, then launch a comprehensive personal retirement financing plan–not on your own but with the help of a highly qualified professional adviser. Tune in for 10 'yes or no' questions to ask yourself to determine if you are a 'retirement underachiever.' Discover three simple steps you can take right now to launch retirement preparation and the one funding method you definitely will need to avoid. Learn the greatest threats to outliving your resources plus a unique discipline for funding your retirement–every single month, without fail. Host Roy Richards lays out his quick yet solid strategy to uncover and sustain a consistently positive mental outlook on today and tomorrow.