Listen:
Fish Talk Radio – Bass, Fly and Birds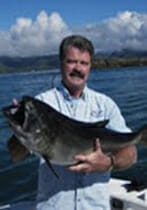 Podcast: Play in new window | Download
Bass Master Classic world champion Alton Jones and his son Alton Jr. father and son who compete with each other. top rated Bass anglers join us and Griz. Of course we talk Bass. Different styles of fishing, even on a fly. More than that we cover Bass fishing in the USA and what Alton says is the best Bass fishing and bird hunting in the world, Mexico. Find out how good it is and Griz will help you get there.