Listen:
Middle Age Can Be Your Best Age – Whatever Your Age, You're Never Too Old for Romance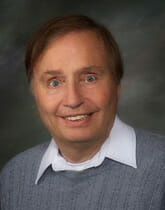 Podcast: Play in new window | Download
Do you consider yourself too old for romance?  Suffering through a low-passion marriage, divorced, widowed or never-married, no one is too old to rekindle romance! Transformation life coach
Sue Pighini
 describes how she found her true soul mate in her sixties, widowed and alone. If you seek a better life, Sue challenges you to "
take a chance for change.
" Explore how she became an avid horse person after riding her first horse at age 60 and how a common interest in horses led to her new romantic life partner.
Host
Roy Richards
will help you to learn how overcoming life's traumas can help you achieve fearless living. Discover how angels send us signs, the best way to ask angels for help and how to recognize angelic messages that others might miss. Does your spouse routinely complain that you do not listen or pay attention? Energy healer
Jaya Jaya Myra
explains how lack of communication often stems from misaligned human energy types, why it's important to understand both your own and your mate's energy type and how to improve relationships and quality of life through
vibrational healing
.