Listen:
Fish Talk Radio – Hunting Wild Pigs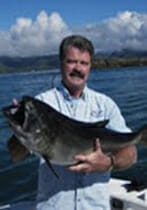 Podcast: Play in new window | Download
Ever wanted to hunt wild pigs? You can find them in most States. They are great sport and they taste good! Wild pigs can be taken by many methods. Go for trophy's or food. Tony with 2 M guide service has close to 100% success rate. Griz has hunted them in many countries using different methods. Griz and Tony give tips and tell about different varieties and ways to hunt them.
Brien owner of A O coolers has developed a product you need to have. Just back from filming a Hollywood production Griz praises it's use in the filming.