Listen:
Fish Talk Radio – Lobster The Main Thing in Maine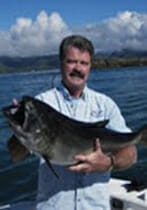 Podcast: Play in new window | Download
Joe Meyer of Berkley fishing lines has news of soon to be released lines. We want some!
Raymond Young, honcho at [email protected] explains Maine lobster now available for Father's Day if you hurry. Nothing beats live Maine Lobster!
Learn about the current status of the industry.