Listen:
Middle Age Can Be Your Best Age – First Date Deal Breakers and Helping Restore Dad's Memory on Father's Day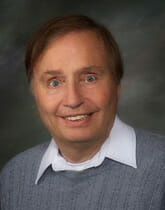 Podcast: Play in new window | Download
If single and frustrated by a series of unfulfilling romantic relationships, could it be you are setting your standards too high? Veteran psychiatrist and author, Christine Adams, M.D. contends that snap judgments based upon preconceived standards–or a less-than-amazing first date–in most cases should not be enough to rule someone out. Tune in for some traits to look for in a potential life partner plus authentic deal breakers that warn you run away fast! Learn why 'instant sexual attraction' seldom if ever is a sound indicator of long-term compatibility. Discover ideal questions to ask on your first date, how much to reveal about yourself and how to gain clues from the questions your date asks and does not ask you. Father's Day, 2017 may be an ideal time to evaluate your aging dad's memory and to help him restore brain health. Dementia Prevention Specialist Janet Rich Pittman returns with pivotal questions to ask your dad and tips on four main ways you can assist Dad (or Mom) to lesson future memory lapses and to facilitate sound problem solving.
Host: Roy Richards