Listen:
Middle Age Can Be Your Best Age – You Have Nothing to Be Ashamed Of!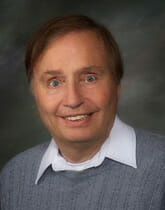 Podcast: Play in new window | Download
Is your life today far from where you'd like it to be? Do you frequently berate yourself for past mistakes you've made or opportunities you've missed? Motivational speaker and author Rick Patterson warns you may be suffering from shame, that hidden driver within that's behind our most self-destructive behavior. Tune in to learn why so many highly intelligent, caring and self-motivated individuals like you and me are plagued by a groundless inner sense of shame, self-hatred and low self-esteem that combine to deny us the positive, productive and joy-filled life we were created to lead. Join us on a journey of self-discovery to pinpoint where this shame came from, how we can overcome it, infuse positive energy and begin the process of finding and sustaining happiness in the now. Host Roy Richards reveals the five "O.P.E.N.S" ingredients for joyful and successful renewal at middle age.