Listen:
Middle Age Can Be Your Best Age – Open Yourself to More Money, Love, Health and Happiness–There's More Than Enough to Go Around!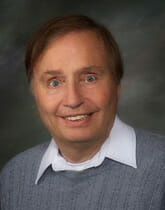 Podcast: Play in new window | Download
Regardless of current levels of income and accumulated wealth, you are RICH!  "Anything is possible," contends Personal Development Coach Christian Mickelsen, who goes on to assure us that others born with a supposed 'ADVANTAGE' (better looks, wealthy parents, family connections, an Ivy-League education) really don't have the inside track. Learn why advantages of birth or inheritance are not genuine keys to success. Map out your own road to abundance on each of life's four key dimensions: wealth, love, health and time. Discover Christian's highly unique 'Peace Process' designed to release fears and limiting beliefs, often within minutes, and his '5-Step Rapid Success System' that can open your door to abundance almost beyond imagination! Host Roy Richards asks why so many of us are unhappy and unfulfilled when every day is a gift from God. To launch your positive second half, ask for God's help then wake up each morning anticipating a new day full of opportunities to serve others and signposts from God–a surefire path to sustaining deep happiness and personal well-being.