Listen:
Middle Age Can Be Your Best Age – A Midlife Question to Ask Yourself, "Why Am I Doing This?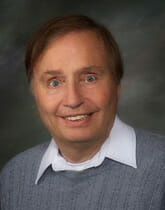 Podcast: Play in new window | Download
There has to be more to life than a successful career, money in the bank, a beautiful house and a great SUV! It's not just a question of energy and willpower–it's so easy at middle age to get bogged down in a life without PASSION and JOY. The strange thing about us humans: we so often cling to the life we have now simply because we're too timid and fearful to face change. Author and female empowerment leader Connie Rankin inspires you ladies (and us gentlemen too) on how to thrive and bring joy back into our lives by 'completing the cycle'–giving back by empowering others. Discover the hard lessons learned when she asked God to "give me back my joy." Explore three actionable steps you can use to overcome obstacles–including that inner voice that keeps informing that "you are not good enough!" Uncover several secrets Fortune 500 companies know that every woman can steal. Learn the one missing ingredient that prevents otherwise successful women (and men) from a life of continual inspiration and joy. Host Roy Richards summarizes expert advice on how to remain positive as you age by concentrating on what you can do and want to do, not on pleasures you have lost by growing older.