Listen:
Middle Age Can Be Your Best Age – Here's Today's DO-votional and There's a Remedy for That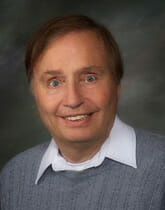 Podcast: Play in new window | Download
Is your connection with God–the great I AM–an essential element in your daily life plan? Christian author, pastor and business person John Stahl contends it all boils down to one straightforward instruction: "Just JESUS them!" Discover why most churches today are getting the Easter resurrection message all wrong–by removing the stone, God is inviting us to come in. Uncover how we can reignite the spiritual fire within through a daily DO-votional, putting our faith into action by living and loving others like Jesus did. Summer is family vacation time but illness, injury or negative health issues while out-of-town can ruin the trip for your entire family. Holistic physician Dr. Kathleen Fry, MD returns with proven homeopathic remedies for common travel ailments–methods to stimulate a body's healing without drugs by strengthening one's Vital Force. Tune in for simple remedies for food poisoning, diarrhea, sunstroke, severe sunburn, insect bites–even fear of flying! Whether on a trip or in town, join millions of others in learning how to "heal from the inside out"!
Host: Roy Richards