Listen:
Middle Age Can Be Your Best Age – Overcome Those Comfort Eating Triggers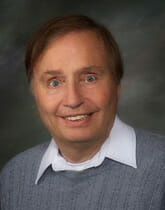 Podcast: Play in new window | Download
A challenge for so many of us at middle age: how to lose weight and keep it off! For 40 years, author and counselor Renee Jones would lose weight, then gain it all back again. Her weight-loss treadmill ceased for the good in 2012 when Renee last 20 pounds and kept it off. Tune in to discover Renee's previously-hidden secret: how she changed her entire outlook on food: how, when and what to eat and–better yet–how you can do the same. Learn the fun 4-step process to go through every time you are about to eat for comfort. Discover the "magic, no-nonsense bullet" for permanent weight loss, why it's free and how you too can obtain it. Uncover why almost any credible weight-loss diet will work so long as it's accompanied by attitude change and why your primary weight-loss goal should be to face off against the emotional STUFF in your brain. A significant trigger to comfort eating is stress, which also contributes to sleep problems, heart disease and other health problems. Host Roy Richards lays out a formula to once-and-for-all eliminate stress from your daily life.