Listen:
Middle Age Can Be Your Best Age – Your Soul's Central Role in Health and How to Grow Older Faster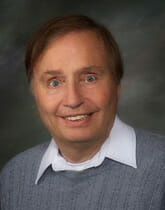 Podcast: Play in new window | Download
Has medication prescribed by your physician left you feeling less than 100% OK? The problem may lie in the SOUL, your true inner essence and the hub of all aspects of health and well-being. Holistic health pioneer 

Dr. Katherine Kelly, PhD

 visits to assure us, "By understanding and healing the soul, you and I can overcome lingering health problems not effectively treated by conventional medicine."  Tune in to discover the human soul's role in healing your body, mind and spirit and the ten aspects of our human condition that combine to determine your soul's health. Learn how through CONSCIOUS EVOLUTION you can unlock the soul's natural tendency to continuously heal, grow and evolve, even in old age. Without thinking, you and I make numerous decisions daily that can lead us to grow old in the worst possible way! Tune in as healing arts practitioner Marie Knoetig describes certain possessions, attitudes and behaviors that make you old before your time, how to avoid them and why you should always listen to "THE BODY WITHIN" to heal aches and pains, balance your life and age gracefully.