Listen:
Middle Age Can Be Your Best Age – "For Permanent Weight Loss, Reprogram Your Brain to Stop Emotional Eating"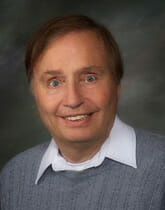 Podcast: Play in new window | Download
No matter how hard you try, those 20 extra pounds–perhaps a lot more–keep hanging around! Even if they do go away, you celebrate–then they all come back within a few months, maybe with a few additional pounds thrown in. The cause: EMOTIONAL EATING is prompting you to eat too-large portions of high-in-calorie foods at meal times and to routinely snack for comfort at all the wrong times.  Award winning hypnotist, author and speaker
Erika Flint
 explains why the trigger to comfort eating may be hidden deeply within your subconscious mind but how it is possible identify the culprit and 
reprogram your response
thereby allowing yourself to
reprogram your weight.
Discover why traditional methods of weight control revolve around a FAULTY PREMISE and why traditional weight-loss plans actually may cause you to eat more! Tune in for advice on how to stop thinking about food, even when you're not that hungry, regain full control over your personal eating habits and take off that excess poundage once and for all. In the process, you will learn how to outwit those triggers presently trapping you in unhealthy eating habits. Most of us don't have the exact same weight and shape that we had in our early twenties? That is no reason not to appreciate your body as it is this very day. Host
Roy Richards
 suggests five innovative ways to begin showing yourself more compassion, even if you forever fail to accomplish your 'ideal' weight and fitness.