Listen:
Middle Age Can Be Your Best Age – For Unbridled Success, Embrace Failure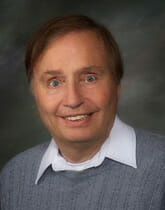 Podcast: Play in new window | Download
Do you feel like you're stuck in a small room locked from the outside–NO EXIT! Sadly, some folks would rather stay locked up in self-imposed limitations to avoid even the slightest chance of failing. Internationally recognized recovery expert Lennox Cornwall exhorts us to overcome our fear of failure and to take a chance. Then, "If things don't work out, you should EMBRACE FAILURE as your KEY TO SUCCESS!" Uncover the 5 main bad habits holding so many back from genuine success. Discover why we learn more from our failures than from our successes and why nearly all of us need at least one major setback in life in order to win big. Learn how to overcome that common procrastination demon, paralysis-of-analysis, uncover a sure-fire formula for recovery and contemplate the essential character it takes to succeed. Host Roy Richards reveals ten common-sense steps to a better night's sleep, a most essential ingredient to a joyful, energetic and productive second half of life.