Listen:
Fish Talk Radio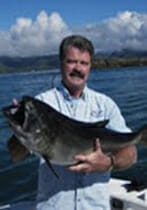 Podcast: Play in new window | Download
Hour one
Frank Selby of His & Hers fly shop is co host.
Mark Lassagne editor of Bass Angler Magazine is on the water at Clear Lake.
Ted from Boise Idaho describes fishing in Southern Idaho and also covers latest is fishing shoes.Eddie from Van Warmer Resorts has news on next big tournament in East Cape of Baja.
Hour two
Texas guide Marty Malin covers different fishing and hunting possibilities.
Larysa of "Larysa Unleased" is TV star, tournament angler, bow hunter, and big game hunter is just back from hunting in Africa. Want a street legal racing car with 840 horse power? Or a newly designed Jeep Wrangler? Scott Brown gives the information.