Listen:
Fish Talk Radio – Water, water everywhere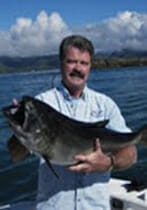 Podcast: Play in new window | Download
Hour one
Frank Selby Owner of His and Hers Fly Shop is co-host
Steve Lynch with Pro-Cure explains how and when to fish attractant.
Steve Holdeman is an aquatic biologist with a lot of interesting information about water and what lives in it.
Hour two
Frank Selby of His & Hers Fly Shop is co-host.
Jim of BlueSkyCabo.com has fleet of premium boats in Cabo San Lucas.
Anna Gloria operates Oasis Resort in Loreto Baja. She and her family have a long history in Lorerto. We talk about the history and fishing.