Listen:
Middle Age Can Be Your Best Age – It's Never Too Late (Or Too Early) to Change Careers or Start Your Own Business!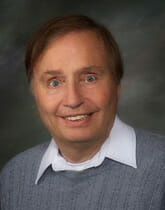 Podcast: Play in new window | Download
Are you bored, stressed out or dead-ended but figure you're too old to switch careers or start your own business? Guest, serial entrepreneur and author 

Hovey Smith

 launched his latest new business venture from scratch at age 75! He describes why becoming an entrepreneur or transitioning career can result in ENORMOUS PAY-OFF at any age. Tune in to discover how he launched "Hovey's Knives of China" at an age when most seniors are out fishing or playing golf. Need an idea for your own business venture? Explore four general sources of new business concepts, building upon your background, skills, preferences and powers of observation. Already have a great concept in mind? Learn what it takes, step-by-step, to evaluate potential, develop a full-fledged business plan, recruit investors and associates, then launch. Pinpoint the most neglected aspect of a new business planning, the absence of which can lead to less-than-optimal return for you, the founder. Not up to launching and managing your own business? Uncover how to become an "expert" on an under-served topic or discipline then sell your services as an author or consultant. Host 

Roy Richards

 describes why you Baby Boomers, now in your 50's and 60's, still drive the U. S. economy and how those of us at middle age can help folks of all ages grow and flourish while we personally savor every single day of the journey.