Listen:
Middle Age Can Be Your Best Age – Innovation Is an Inside Job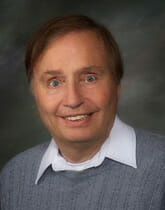 Podcast: Play in new window | Download
In the 21st Century–both for individuals and enterprises as a whole–the name of the game is innovate or perish! The good news: global innovation science leader 

Brett Trusko

, PhD

 assures us that innovation is an"inside job" and that those of us at middle age are the world's greatest innovators. Tune in for suggestions on how to power up your very own personal creativity and how to overcome our natural human tendency to oppose change. Learn how to relax your mind to encourage the free flow of imaginative new ideas. Discover the characteristics of successful entrepreneurs and how they are able to sell their ideas to others, bringing innovation to fruition. Whatever your current position, you can lead change in your business or not-for-profit enterprise. Explore characteristics of a creative leader and how you can inspire colleagues to initiate and accept change. Learn steps needed to implement and execute a strategy of perpetual change within your enterprise. Host 

Roy Richards

 reminds that genuine success demands not just innovation but a combination of creativity and sound business instinct. Explore facts and fictions surrounding the current era of continual technology-induced turmoil.