Listen:
Middle Age Can Be Your Best Age – Interview Went Great–Why Didn't I Get the Job?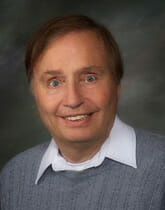 Podcast: Play in new window | Download
Like a roller coaster, job search emotions can range from extreme highs to extreme lows: that great feeling when you think you aced an interview to the crushing disappointment when you learn they hired someone else!

To compound your frustration, the employer may not provide the slightest clue as to why you weren't selected. Career coach

Mike Gellman

 visits to help answer the question, "Why didn't I get the job?"  Tune in to review common mistakes middle-aged job seekers make during an interview that more often than not trigger a rejection letter. More importantly, discover four initiatives you and I can take to sell ourselves in that next big interview. Learn how to get a lagging interview back on track and gain insight into the best responses to the disarming interviewer comment, "You appear over-qualified" or the hard question, "Why are you leaving (or why were you let go) from your prior position?" Uncover preferred options for pro-active interview follow-up and proven steps to regain momentum whenever a job offer doesn't follow. Host

Roy Richards

 

reminds why it is entirely possible to have a great time on the job while using your unique, one-of-a-kind talents to serve others. Discover the second five of his "ten commandments" for successful midlife career transition.