Listen:
Middle Age Can Be Your Best Age – Solve Every Problem in Your Life–Once and for All!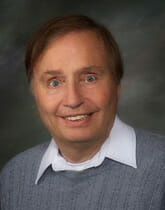 Podcast: Play in new window | Download
Ever wonder why certain folks–"the fortunate few"–are able to overcome every challenge, shaking off adversity to live bountiful and productive lives? In contrast, you never seem to catch a break. Good news! "Master Problem Solver" Eldon Grant promises that you too can learn to solve every one of life's problems, big or small, with no exceptions. Tune in to discover why just about everything you've learned about success is 100% wrong and why "conventional wisdom" actually prevents you from uncovering effective solutions. Preview never-changing "Ancient Principles" guaranteed to grant you authentic wisdom that never falls short. Host Roy Richards presents seven positive, easy-to-implement initiatives to take care of yourself as you age.