Listen:
Middle Age Can Be Your Best Age – Retire on Real Estate Income and Dial Down Teen Drama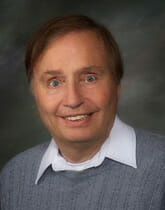 Podcast: Play in new window | Download
No matter how large your retirement nest egg, what you really need is a hen. Sounds crazy, but guest K. Kai Anderson, PhD reminds us that a nest egg is simply a bundle of assets that must be drawn down to pay expenses but that a hen continues to lay "eggs"–generate fixed income–every year, without having to drain your net worth. Tune in to discover why rent-generating real estate is an ideal asset to hold prior to and during retirement. Uncover the biggest secret that landlords don't want you to know. Learn essential secrets to success as a rental property owner including how to get started with only a modest cash outlay. Parenting expert Colleen O'Grady informs why teenagers, especially our daughters, attempt to draw mom–maybe dad also–into their 'personal drama trap.' Uncover three secrets you as a parent can employ to keep your cool, maintain peace, remain above the fray and lovingly guide your teen to a mutually satisfactory resolution.
Host: Roy Richards