Listen:
Middle Age Can Be Your Best Age – To Banish Anxiety, Run With Mindfulness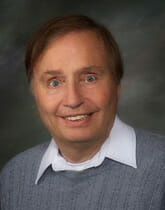 Podcast: Play in new window | Download
Anxiety, fearfulness and depression are at tragic highs–how about you? Do pressures of your job, financials and relationships keep you awake at night? Acclaimed psychotherapist and author William Pullen unveils Dynamic Running Therapy (DRT), his tremendously powerful method for overcoming emotional pain. Discover his "3-step process" to stress-free daily living. Learn why movement is so beneficial in ridding your mind, body and spirit of anxiety and depression. By bringing together exercise, self-administered talk therapy and the ancient wisdom of mindfulness, DRT can help you return to confident, fearless living. Host Roy Richards encourages you not to needlessly suffer from "Buddha's Second Arrow." The first arrow strikes us from an unfavorable action or an event beyond our control. The second arrow–or form of distress–we shoot into ourselves by endlessly dwelling upon the hurt with bitterness long after the event occurred.