Listen:
Middle Age Can Be Your Best Age – Rate Your Mate Before It's Too Late!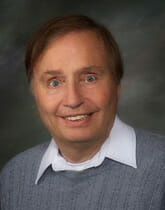 Podcast: Play in new window | Download
Are you one of those unfortunate singles who falls hard for the wrong romantic partner time after time? You keep thinking at last you've found the perfect match then, without warning, your latest romance ends in shambles. "Chances are, warning signs were there all along–you just didn't know what to look for."  So informs relationship expert 

Beatty Cohan

 who goes on to share her ten-step, fail-safe formula for assessing if that new guy or gal is indeed right for you–before you get serious. Tune in to uncover four primary reasons why so many of today's romantic relationships fail. Learn how to probe a potential mate's childhood and how to uncover skeletons without offending her or him. Discover why intimate communication and problem solving is crucial to a loving relationship and how to avoid potential "deal-breakers" that can derail a marriage at any age. Host 

Roy Richards

 presents crucial elements you will need to display when an attractive potential mate decides whether or not to get serious with you.