Listen:
Enlightenment of Change – The Survival Guide to Modern Business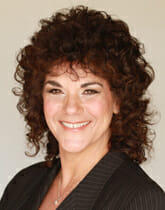 Podcast: Play in new window | Download
Connie's motivational quote for today is by ~ Emily Post
"Nothing is less important than which fork you use. Etiquette is the science of living. It embraces everything. It is ethics. It is honor."
Etiquette – do you think this is an antiquated word? But what it's really all about is respectful behavior and simple manners – how you conduct yourself and how you treat others. Etiquette, manners and behavior in the workplace are a biggie.
The reality is that in today's workforce, people come from five generations and all kinds of backgrounds and perspectives. We are working together under intense pressure, avoiding saying or doing something that might annoy, offend, or alienate someone is like walking through a minefield.
How can business leaders mitigate misunderstandings and foster teamwork? How can young professionals minimize interpersonal missteps?
Your host, Connie Whitman, speaks with Rosanne Thomas. ROSANNE J. THOMAS is founder and president of Protocol Advisors, Inc., specialists in providing business etiquette training to professionals at respected organizations from Tiffany & Co. to Boeing. She also helps prepare students at top colleges and universities to achieve the highest degree of workplace success. She lives in Boston, Massachusetts.
An expert on business etiquette sought out by leading organizations, Rosanne takes on these challenges. In EXCUSE ME: The Survival Guide to Modern Business, she presents a new playbook for workplace behavior that respects the individual, which in turn benefits the company.
With EXCUSE ME as their trusted etiquette advisor, readers will not only reap career-building and bottom-line advantages but also enjoy a more pleasant workplace.
website: www.protocoladvisors.com