Listen:
Fish Talk Radio – Cabo San Lucas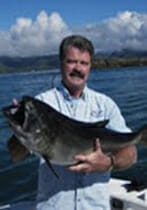 Podcast: Play in new window | Download
Cabo San Lucas
John Henigin and Co-Host Frank Selby open hour one with Bob McCray. Bob guides out of Gold Beach, Oregon. He even offers kayaking trips. Call Bob at
949-433-9184
.
John and Frank talk next with Kevin Bell. Kevin works at Bob Marriott's Fly Fishing Store in Fullerton, California. He also works with the fishing travel service known as "Wild on the Fly." Check out
wildonthefly.com
.
Hour two
John and Frank start off hour two with Kevin Lamar from Soft Science. Soft Science makes amazing, durable, and comfortable shoes. You can see their products at
softscience.com
.
Fish
Talk continues with Steve Leonard out of Washougal, Washington. Steve specializes in fishing for sturgeon. He explains the process of catching the prehistoric
fish
. Check out
stevesguidedadventures.com
.