Listen:
Fish Talk Radio – Soft Science, Fly Fishing, and Sturgeon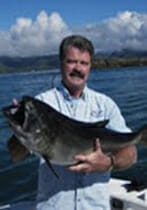 Podcast: Play in new window | Download
Hour One
Kevin with Soft Science has a product you need for fishing, but will wear all day.
Bob McCray specializes in Kayak fly fishing trips. Hi will use whatever works in Nor Cal and southern Oregon.
Hour Two
Fishing for sturgeon, Steve Leonard can land up to 50 per day. Stevesguidedventures.com will take you there. He fishes the Columbia and rivers in the area.
Find out about these fascinating fish that can live over 100 years.