Listen:
Middle Age Can Be Your Best Age-Reinventing Retirement–Gentlemen, the Best Is Yet to Come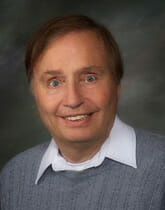 Podcast: Play in new window | Download
This week's theme is bountiful retirement for men, but you ladies tune in for the sake that main man in your life. Gentlemen, once retirement financing is in place, how do you plan to fill those long hours, days, weeks, months and years with no workplace routine and no boss telling you what to do? At the latter stages of middle age, you are at the peak of your potential. Guest, retirement sage
Thelma Reese
, suggests you join in the current senior men's
quiet revolution.
Tune in
to discover how and why recent retirees are discovering and following their passions and taking on ambitious new challenges in their seventies, eighties and nineties! Learn how you can avoid regretful reminiscing over the person you 'used to be', tactics to combat ageism, ways to reignite intimacy in your spousal relationship and the raw materials' needed to launch the best years of your life. Host
Roy

Richards
prompts you to pose the question, "Once retired, who will I be?" Tune in to discover a formula to help ensure that your answer becomes,
"A new improved, joyful and committed version of me!
"