Listen:
Caregiver for an Elderly Parent? Here's your Resource Guide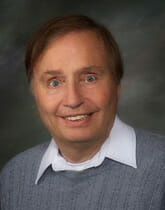 Podcast: Play in new window | Download
 Chances are high that sooner or later you will be thrust into the role of in-home caregiver for an elderly parent ailing family member.
The bad news: 30% of caregivers die before the person they're caring for! Without adequate knowledge of resources available and backup support options, a novice first-time caregiver can squander up to $750,000 in lifetime savings and become stressed to the point of physical and/or mental health breakdown.
The good news: elder care expert

Dr. Camille Superson

 presents her essential caregivers guide to save you time, money and your sanity. Tune for potential sources of FREE respite care help whenever you most need a break. Discover the road to FREE or deeply discounted prescription drugs, food, clothing, dental and vision care and medical alerts. Learn how to actually receive financial compensation while caring for an infirm family member. Host

Roy Richards

presents eight essential tips for taking care of the caregiver–YOU!