Listen:
Middle Age Can Be Your Best Age -Breaking Your Personal Glass Ceiling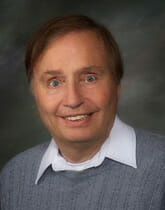 Podcast: Play in new window | Download
Traditionally, the term 'glass ceiling' was applied only to women and minorities but leadership experts
Roe and Don Polczynski, Jr. 
inform us that every one of us has a
personal glass ceiling
that holds us back from reaching our full potential.
Tune in as Roe and Don suggest how you and I can crash through to first define, then accomplish our very own 'ideal future.' A recent Gallup survey suggests that 2 out of 3 American workers don't care about their employer's mission.
Learn why there is a direct correlation between individual employee glass ceilings and the potential of your enterprise as a whole. Explore why In recent years
organizational glass ceilings
in America have been getting thicker. Discover the missing piece in today's employee engagement so that as a business leader, you can help every employee and your enterprise as a whole break through to a brighter tomorrow.  With one final look back to Christmas, Pastor 
John Stahl
examines why the three wisemen should not be included with baby Jesus in the nativity scene. Explore the true story of the "kings from the Orient" and, more importantly, what the Christmas holiday truly means.