Listen:
Middle Age Can Be Your Best Age – Female Entrepreneurs Your Time is Now – Guys too!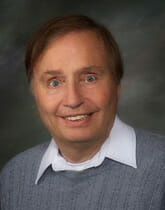 Podcast: Play in new window | Download
The number of woman-owned businesses is increasing by leaps and bounds, ready to join in? Award-winning strategic marketing consultant
Claudia Newcorn
 visits with
Roy Richards
to suggest how you ladies–and men too–can survive and thrive as small business entrepreneurs! Discover the industry experiencing the biggest surge in women-owned start-ups (hint: it isn't cosmetics.) Learn why small business owners, especially women–need to get up close and personal with competitors–treating them as your friends, not adversaries! Uncover the number one thing to know when starting up your own business and the three small-business mistakes that can sabotage your success.
How about several creative, eye-catching marketing ideas to set you apart from the crowd along with a couple of crazy stealth-marketing campaigns that can produce big results? World-renowned speaker, author and media guest Jonathan Robinson describes why for most folks HAPPINESS and FULFILLMENT come from just one thing and it's not money! Tune in to uncover this secret ingredient along with a pending opportunity to create more love, less conflict in your life.