Listen:
Middle Age Can Be Your Best Age – Stay Off the IRS Radar – Don't Make These Tax Filing Mistakes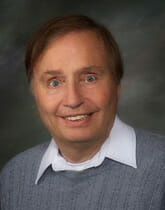 Podcast: Play in new window | Download
Under the new law, will you pay higher or lower taxes in 2018? In filing your 2017 return, what common mistakes should you avoid? Tax pro and personal financial expert
Abby Eisenkraft
 summarizes the most significant changes to the prior law and how they will impact you. Will you be among the primary winners or losers? What steps, if any, should you take right now–early in the new year–to minimize your 2018 tax burden? Discover the top 10 mistakes folks will make in filing 2017 returns, along with a warning on which claimed deductions, tax credits or adjustments to income the IRS is paying special attention to this tax season. Educate yourself on the year's most common tax SCAMS and how to verify any IRS request for more before you send cash. Host
Roy

Richards
asks the question, "How long ago did the thought first hit you,
I am old!
"  Uncover why illness, aches and low energy really have nothing to do with chronological age, why awareness of age is not necessarily bad but why you should concentrate on benefits–not perils–of growing older along with positive plans for remaining healthy, energetic and joyful throughout the years ahead.