Listen:
Fish Talk Radio – Fly Fishing, shows, gear and more!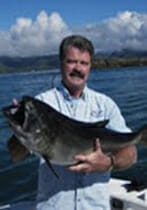 Podcast: Play in new window | Download
Hour 1
John Henigin and Co-Host Frank Selby begin the show with Bart Hall. You gotta check out the Fred Hall Shows coming up in March.  All the details, locations and dates at
fredhall.com
. Up next is Andy Kurkulis with Chicago Fly Fishing Outfitters. They offer everything fly fishing, including destination travel arrangements. Go to
chifly.com
. Rounding out the show is Bob Semerau with Western Outdoor News. Don't miss Bob's articles at
wonews.com
. And be sure to visit Frank Selby's His and Her Fly Fishing Shop in Newport Beach, California. His web site is
hisandherflyfishing.com
.
Hour Two
Scott Brown with Fiat Chrysler Automobiles opens hour two. Scott gives all the info on the new Dodge RAM 1500 Light Duty Truck launching soon. Check out
fcanorthamerica.com
. Next, John and Frank bring in Ben and Zack from Soft Science. Soft Science makes the most comfortable shoes you'll ever wear. Their web site is
softscience.com
. Bart Larmouth wraps up the show talking about Ross reels. Their fly fishing reels dominate saltwater conditions and their fly fishing rods are built to handle some of the toughest fish out there. Go to
rossreels.com
.