Listen:
Middle Age Can Be Your Best Age – Your Virtual Island Get-Away for Body, Mind and Spiritual Healing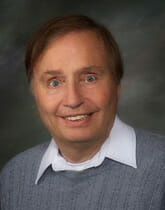 Podcast: Play in new window | Download
Coping with today's stressful, rapid-pace lifestyle places us squarely on target for high blood pressure, obesity, strokes, heart attacks and type 2 diabetes, but here's some good news: an alternative, self-activating method of treatment can help create your very own virtual island get-away for healing body, mind and spirit. Tune in as author and empowerment coach Aimee Serafini describes how ENERGY HEALING can activate your body's subtle energy system to remove blocks that hinder the natural ability to heal. Best of all, this healing comes from within, without the need for expensive, time-consuming psycho-analysis or the questionable benefits and harmful side-affects of prescription drugs. Discover Happivize.com, a FREE 24/7 health and wellness website loaded with spiritual coaching, remedies and energy healing resources from around the world. Host Roy Richards presents a research study's shocking conclusion that watching two hours or more of TV each day increases your risk of dying by 14% over the next fourteen years!