Listen:
Middle Age Can Be Your Best Age – Stop Female Sexual Dysfunction and the Magic of Circlework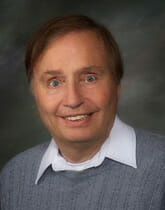 Podcast: Play in new window | Download
In America today, female sexual dysfunction affects 50% of all women 18 years and older. Tune in as acclaimed Urogynecologist  

Marsha K. Guess, M.D.

 unveils possible causes and treatment options for this 'silent epidemic.' Precise cause is not known, but nerve damage and altered sensation may be caused at least in part by giving birth or suffering other physical trauma. Discover a groundbreaking device that can lessen sexual dysfunction and enhance performance and enjoyment of sex, perhaps even long after discontinuing use. Learn of surprising positive health benefits to women from restoring regular intercourse, including stress reduction and boost both to mood and immune system.
Social isolation has become a grave health epidemic and is getting worse–some 40% of American adults reveal they are lonely. World-renown speaker and author, 

Jalaja Bonheim

, presents 'Circlework,' 
her unique method for establishing life-changing connections and healing both individual and collective anguish. Learn why for centuries people have held the circle sacred, how to practice Circlework today and how it can both heal and unite folks in common purpose, regardless of diverse ethnic backgrounds, religious or political beliefs.