Listen:
Fish Talk Radio –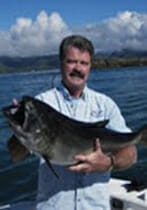 Podcast: Play in new window | Download
We've partnered with Mystery Tackle Box to get you all a great deal. Use the promo code FISHTALK for $10.00 off your first subscription. Visit  mtbfish.com/fishtalkradio to learn more and subscribe.
Host John Henigin and Co-Host Frank Selby open the show with Chris Pitsilos with Berkley Fishing. Chris explains the uses and benefits of braided line. Check out all the products at  berkley-fishing.com.
Up next is Frank Burr from Snowbee. Snowbee has everything from rods to waders and so much more. Their goal is to make fly fishing affordable to everyone. Gotta go to  snowbee-usa.com.
Grace calls in from Grizelda's Smoke House in Cabo San Lucas. She gives us an update on what's being caught in her area as well the new fishing license regulations. Visit dreammakercharter.com.
Our final guest is for hour one Derrick from Trendsetter Jigs. The Trendsetter Jig is catching fish in fresh and saltwater all over the country. It's versatility makes it a common weapon among anglers. All the details at  trendsetterjigs.com.
John and Frank open hour two with Steve Lynch, co-owner of PRO-CURE BAIT SCENTS out of Portland, Oregon. Steve explains how to use their ruthlessly effective scents and cured baits. Go to  pro-cure.com.
Our final guest is Ray Young, owner of Young's Lobster Pound, THE place to go for great Maine Lobster. Ray talks about harvesting lobster and even shares his "Lazy Man's Lobster" recipe.  Check out the web site at  youngslobsterpound.webs.com.
And be sure to visit Frank Selby's His and Her Fly Fishing Shop in Newport Beach, California. His web site is  hisandherflyfishing.com.