Listen:
Middle Age Can Be Your Best Age – Ridiculously Great Sex and No-Pressure Tax Filing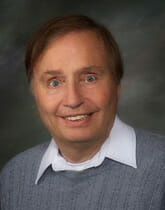 Podcast: Play in new window | Download
In your established marriage, has once-steamy lovemaking become stale, boring–even distressing–for one or  both of you? One of America's top sex therapists, Stephen Snyder, M.D.,  points the way to 'ridiculously great sex' with your spouse or life partner no matter how long the two of you have been together. Tune in to learn why your spouse is not a lawnmower and how great lovemaking involves much more than just giving pleasure. Discover why becoming "silly and distracted" is the surest path to mutual arousal. Explore "your sexual self", the only two words it understands and how it relates to the rest of who you are. Procrastinating or struggling with your 2017 Federal and state tax returns? Listen in as Martha O'Gorman, co-founder of Liberty Tax, warns of one tax mistake that could cost you thousands in 2017 taxes along with several potential 2017 deductions you may have missed. Looking forward, learn about important changes in the new tax law that will impact personal and small business taxes in 2018 and beyond.