Listen:
Middle Age Can Be Your Best Age – Avoid and Survive the Worst of the Worst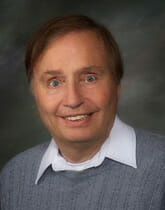 Podcast: Play in new window | Download
What if you could recover from armed robbery, sexual assault or a severe natural disaster—calm, self-assured, actually stronger and wiser than before? Recovery expert Gillian Padgett reveals how trauma victims can reset neurological pathways to create a new, improved version of any horrendous event—pointing the way to a positive long-term outcome. Explore how moments of extreme STRESS can serve as your guiding light, helping you clear out 'cobwebs' that have been holding you back. Uncover steps you can take to avoid becoming a victim of violent crime. More often than not, personal stress surfaces slowly over time, resulting from ongoing negative interactions, perceptions and experiences, real or imagined. Discover common stress warning signs plus a breakthrough "stress-shift solution" to restore calm, good health and positive energy at mid-stream.
Host: Roy Richards