Listen:
Middle Age Can Be Your Best Age -Overcome Dysfunction to Take Control and All You Need to Know About Diabetes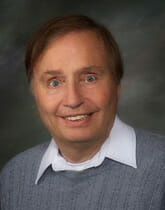 Podcast: Play in new window | Download
Bright and beautiful, guest
Peggy Bland
was a disaster in love, married to six different abusive and adulterous husbands. Tune in to share Peggy's troubling yet inspiring story: the reasons she made the same mistakes over and over, how she finally learned to stop selling herself short, took control and wound up marrying 'Mr. Right' on her seventh try!
Explore how to uncover your own basic temperament, that of your present or potential mate and why it matters.
Type 2 Diabetes
kills more Americans each year than breast cancer and AIDS combined; nearly half of us will experience it at some point during our lifetimes. World-renown 'diabetes coach' 
Dr. Brian Mowll
 warns that this deadly disease is completely misunderstood and mismanaged by conventional medicine but explains how us it can be prevented and reversed through the right combination of personal lifestyle changes and natural healing. Receive your free invitation to his upcoming, comprehensive 
Diabetes Summit 2018.
   Middle Age Can Be Your Best Age is hosted by
Roy Richards
.