Listen:
Don't Get Divorced But Inspire Grown Offspring to Move Up and Out!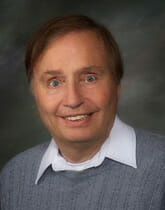 Podcast: Play in new window | Download
What's the dumbest thing we do in America? Family law attorney
Neal Prevost
explains why it is getting divorced. Before you ditch your mate, tune in to explore the real cost of divorce (it's a lot more than just alimony and child support!) and why in most cases divorce is not your only option–or even your best option.
Uncover common patterns leading to divorce and how to reverse them before it's too late. Learn key steps to lessen negative impact on your kids and the worst age for them to be when you get a divorce. (Hint: it's not what you'd expect.) Some 40% of Americans in their early twenties now live at home with their parents. Award-winning psychologist and author
Dr. Kevin Fall
explores how parents and their grown-up, live-in children can co-exist in the home, avoiding non-stop altercation. Tune in for his inspirational story of taking in grown son Austin and helping him transform from high school drop-out, felon and suicidal teen to college graduate, loving dad and thriving professional.