Listen:
How to Look and Feel 7 Years Younger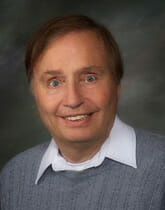 Podcast: Play in new window | Download
You can look and feel 7 years younger without the need for 'cover-up' makeup or costly face-lift surgery. Natural health and wellness specialist
Dr. Lynn Migdal
 explains why your only pre-qualifications are to be alive and to possess a spine and nervous system. Unlike conventional treatment of symptoms, explore a holistic, inner-driven solution to self-healing and self-empowerment that will leave you looking and feeling healthier, younger and thinner!
Learn how to incorporate 'breath work' to oxygenate the brain and de-tox your body systems.The reward? More vibrant skin, better memory and overall vitality. Discover her unique 'ChiroChi' methods to weight loss, increased stamina and peaceful, pain-free living. Anti-aging expert
Sandy DeRose
 reveals a broad array of inexpensive, easily-obtainable foods, lotions and vitamin supplements to help keep you young, fit and energetic at any age.  Learn more about
Roy Richards here
.