Listen:
Rewire Your Brain for Prosperity and a Good Night's Sleep–Every Night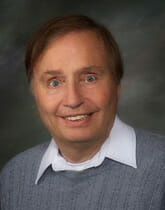 Podcast: Play in new window | Download
At middle age, do you feel stuck? Do you worry each day about paying off mounting credit card debt, financing your kids' college and saving and investing for retirement? Acclaimed personal prosperity coach Joan Sotkin share her ocntention  with Roy Richards that difficult personal finances and a stalled career are mere extensions of who you think you are and what you consider to be your place in the world.
The good news?
Tune in to discover how to  consciously change your emotions and expectations, learn basic money skills and master sound financial habits which in turn can lead you to a brand-new positive financial identity, career success and personal wealth. Failure to routinely get a good night's sleep can lead to poor job performance, added anxiety, brain fog, even obesity! Sleep expert Tzivia Gover presents her "mindful path to uninterrupted nights of sound sleep and restful dreams." Instead of relying on pills and potions, learn a better way–mindfulness-based techniques to dig down and eliminate once and for all our rocky relationship with sleep.