Listen:
I Love You and Me Just the Way We Are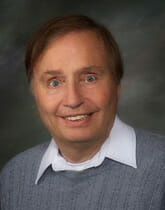 Podcast: Play in new window | Download
Believing she was "not good enough," in her early twenties guest

Dr. Jeanne Sanner

 put a gun to her head and pulled the trigger. The only reason she's alive today…the gun jammed.
Tune in to hear her remarkable story–how she not only restored her own self-esteem but now helps others like you and me love both ourselves and others unconditionally. Parents of teenagers and young adults, learn signs that could indicate your son or daughter is a suicide risk and how you can help prevent it. Discover Dr. Jeanne's "Seven Significant Steps" to lasting peace and joy–initiatives to set yourself free from pain, fear, sorrow and self-doubt and open your heart to unconditional love.
You'll uncover hints on what it really means to love and accept others just as they are, even those with cultures, traditions and beliefs far different from our own. Are you sleepwalking through middle age, less than satisfied with where you are today but lacking solid plans and incentive to change things for the better? Set your alarm, it's time to WAKE UP! Host

Roy Richards

 points the way a joyful, spirited and productive second half of life, precisely on your own terms.