Listen:
Flyfishing and River Guides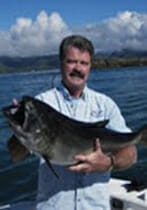 Podcast: Play in new window | Download
Hour One We open hour one with Paul Reiss from Acute Angling.
Paul describes his incredible guided fishing trips to the Amazon. Gotta add this to your bucket list. The web site is acuteangling.com.
Next we take a trip to Jackson Hole, WY to talk with Linda Eudinak and Cathy Luciano. Linda is a computer geek and Cathy teaches snowboarding.Both are excellent fly fisherwomen. For tips on fishing and other exciting activities in the area call Cathy at 307-733-5643.
Hour Two Hour two gets underway with Arrick Swanson, owner of Arrick's Fly Shop in West Yellowstone, MT.
They fish and guide on the Madison, Gallatin, and Firehole rivers. Celebrating 25 years in business. Find out more at arricks.com. Up next is John Marriott with Soft Science Shoes. The guys talk about these special shoes and why they feel so good. Check out the styles at softscience.com. We wrap up the show with Jon "Scooter" Griffith out of Arizona. Scooter guides both fly and conventional fisherman on both streams an lakes. Contact Scooter at thearizonafishingguides.com. And don't forget Frank Selby's fly fishing shop at hisandherflyfishing.com.