Listen:
Stay Happy, Calm and Pain Free–Here's How!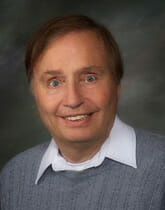 Podcast: Play in new window | Download
Unhappiness reigns supreme in America and throughout the world, but it doesn't have to encompass you!
"Master of Happiness"

Ed Kuiper

 contends that regardless of present circumstances, you yourself can control just how happy you feel. Tune in for his proven plan to simply and easily activate then lock in your own happiness and relieve the pain, heaviness and fatigue that may have been clouding your days. Discover why riding the "happiness wave" is an amazing personal metaphysical experience that not only heals but brings the constant emotion of joy into your life from this day forward.
Learn the easy-to-apply but tremendously effective "Emotional Freedom Technique" (EFT), commonly known as "Tapping," that will help you overcome a wide variety of common midlife challenges. Uncover short, fun specific actions to trigger a "happy" mindset that lasts.
Host

Roy Richards

 offers three time-proven tips to motivate yourself to live positively, out loud every single morning.