Listen:
Cuba, Cars, RV's and the Fish Whisperer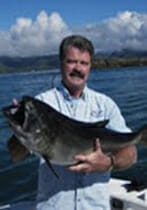 Podcast: Play in new window | Download
Hour one kicks off with Scott Brown from Fiat/Chrysler/Jeep. We talk about everything from the new Jeep Wrangler to the Alpha Romeo Stelvio. Consumers are moving away from sedans to trucks and SUVs. Go to 
alfaromeousa.com/suvs/stelvio
.
Up next is Captain Phil Thompson, our Cuba Connection. We discuss the Hemingway Marlin Tournament, "deep dropping" and conservation programs in Cuba. Contact Phil at 
captphilthompson.com
.
We wrap up hour one with Andrew Hard from The Freedom Boat Club out of Huntington Beach, CA. Andrew gives the details on the upcoming Olive Crest Fishing Tounament with proceeds to help kids. Check out 
olivecrest.org
.
———————————————–
We open hour two with "Mike" The Alaskan RV Butler. Mike takes folks on tours of Alaska in RVs. It's like a mobile lodge with your own personal chef. Go to 
thealaskanrvbutler.com
.
Our final guest is Mike Strole out of Glendale, Arizona. Mike is known as "The Fish Whisperer." He shares some incredible secrets for triggering a bite including type of bait and even trolling techniques. Don't miss his web site at 
fishingguidearizona.com
.
And be sure to visit Frank Selby's His and Her Fly Fishing Shop in Newport Beach, CA. His web site is 
hisandherflyfishing.com
.