Listen:
Don't Talk Trash About Work at Work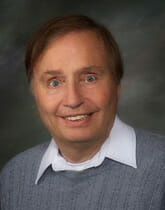 Podcast: Play in new window | Download
How do you react in the midst of a truly bad day at work? Business leader and mentor
Bonnie Sussman-Versace
 pinpoints why "complaining about work at work" is precisely the wrong way to respond.. She asks, "Does bad-mouthing, moaning and complaining in any way help to address problems, get work done or satisfy customers?"
Tune in for a better way!
Uncover how to tone down workplace gossip, transform or remove office drama kings and queens and lead your team to collective celebration of consistent forward momentum and positive expectations. Learn how to lead like an accomplished maestro conducting a renowned symphony orchestra. Host
Roy

Richards
 exposes then debunks four additional excuses folks of middle age far-too-often make to pass up realistic opportunities for positive life change.